The brief for this project was to create a backpack for carrying baby supplies, all while being quickly accessible and visually searchable. The client and I landed on a pack with two compartments - a main compartment as a catchall for bulkier items, and a thinner one full of clear vinyl pockets for organization.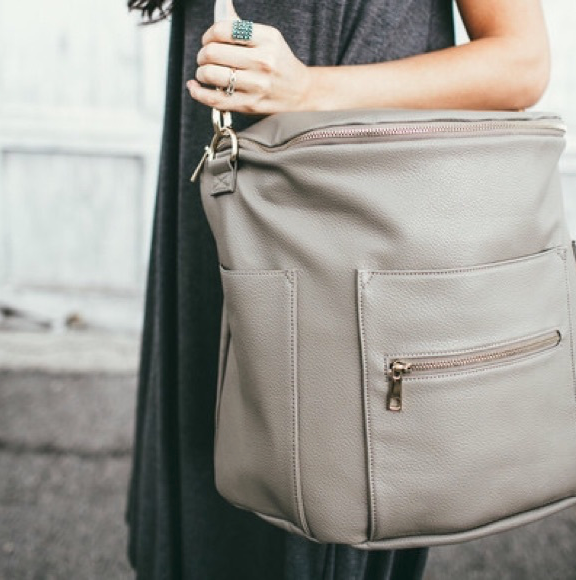 Some initial sketching and mood boards put us in a place to bounce ideas off of every new and seasoned parent I could come across. Some of the main ideas were: you always need more hands, and there's always a mess that you want to deal with immediately. Newer parents especially tended to keep more supplies around them. Many new parents were also concerned with the diaper bag working well with their wardrobe/style, similar to handbags and other accessories.
We went with two main pockets, several internal pockets, and some transparent pockets. All of this was to make organization easier and response time faster.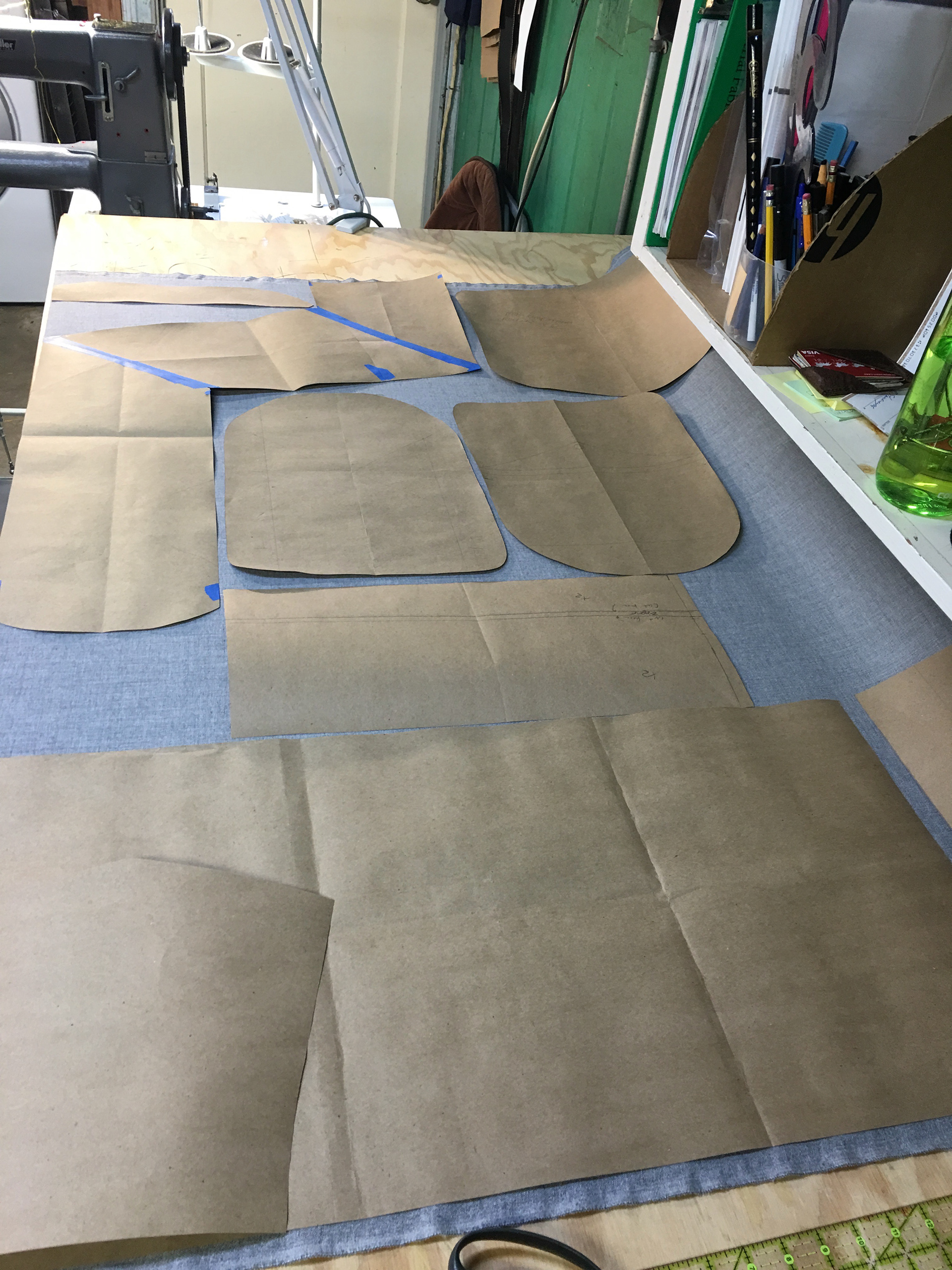 I made all the versions for the different testers just a little different, so we could also do A/B evaluating later when we had them all together. I found that many materials were prone to being too thick for the pattern. This narrowed our fabric options (we were going with vinyl/faux leather) a good deal, and incidentally put us in a few specific color pallets. Fortunately, black was one of those options. 
It turned out ok! The vinyl pockets worked well! I think we were on the right track to make a commercially viable product. The client really liked the distinctive x-shaped-cross pocket on the back. It gave the pack an identifying feature in a sea of black backpacks.